GET YOUR VERY OWN BACK STABBATH T-SHIRTS!!
NOW AVAILABLE AT OUR STORE /store  AND BACK STABBATH SHOWS !!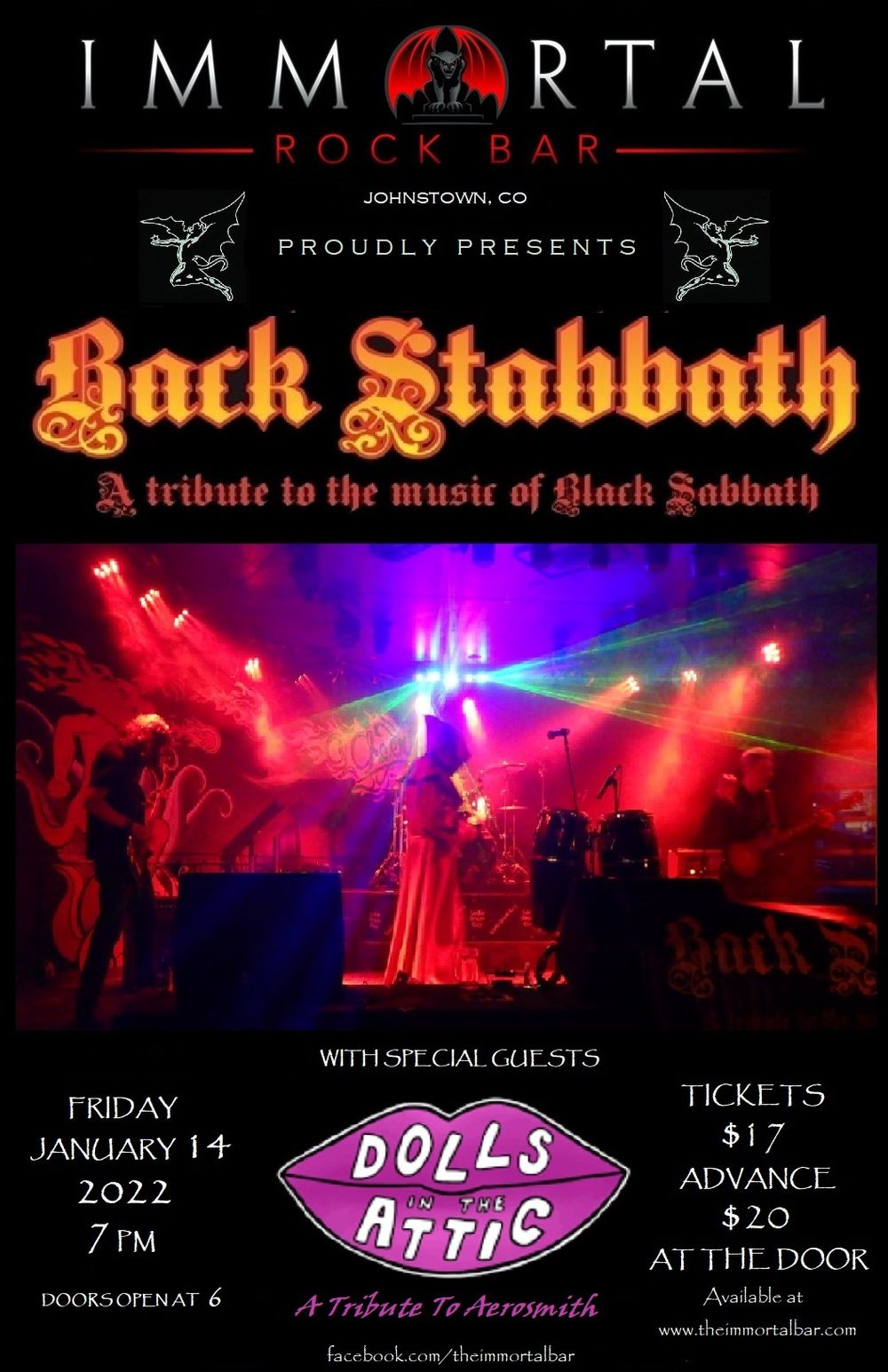 Friday, January 14TH ,THE IMMORTAL ROCK BAR PRESENTS THE RETURN OF BACK STABBATH !! Dolls in the Attic opens the show at 7 ,Then it's a night of a great tribute to the music of Black Sabbath!
Leftapalooza 2019....Great show!! The Mad Monks showed up, it was Mikes birthday, so great to see all the Back Stabbath T-shirts in the crowd !! Thanks to Paul and our fleet of Roadie Demons, Scott "The Rocktographer" ,  and everyone at Left Hand. What a fun show for a great cause !! See all the pics../photos
This just in....Here's some video Carl from Ambient Infinite Video shot of our set at Leftapalooza 2019, thanks to Hollie and Carl for helping Back Stabbath capture the fun !!